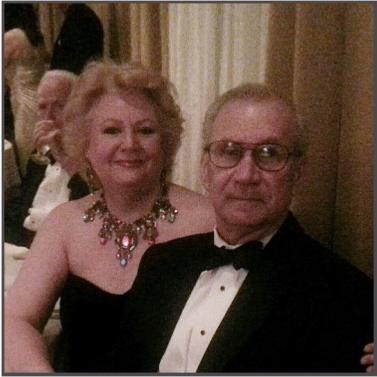 First and foremost, we are a family. It is more difficult to live as a family than a kennel, but we wouldn't have it any other way. Our dogs are on our laps and under our feet. Everywhere but in our beds (Momma has to sleep). We love each and every one of them... each different and unique and treated according to their needs.



Donald and Stephanie Lucas are old retired folks with a 'in the home' family dog hobby/breeding business, on the beach, Gulf Coast, Mississippi USA (hand delivery available to continental USA).

Sometimes we get all dolled up and go to a charity event or a dance, but we are mostly homebodies. Don does an occasional dog show.

We don't really go anywhere. Our dogs whelp in our bedroom, so we don't get much sleep either. But we love it.



We feed Fromm Gold dog food because the first 3 ingredients are meat and dogs are basically carnivores and should be fed mostly meat products. We are "mostly holistic" and give as few chemicals and as few vaccinations as possible. See Facebook page "Holistic Chihuahuas" for info on poison and chemical free living.

The first of each month we put Diatomaceous Earth on our yards (to prevent worms and fleas) and one tablespoon of flat Guinness beer in adults food (to prevent heartworm). Also Colloidal silver in group water dishes (for disease prevention) and sprinkle natural bone broth powder on their food (for extra nutrition). These products are from Amazon.

We don't "automatically" worm our puppies; stools are vet checked every 2 weeks.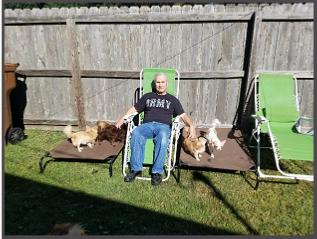 EXPLORE THE "LINKS" BELOW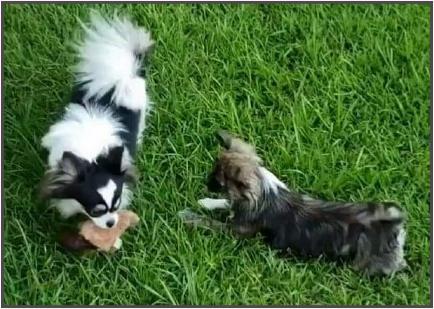 WE ARE AS HOLISTIC AS POSSIBLE
More happy "FOREVER FAMILIES"