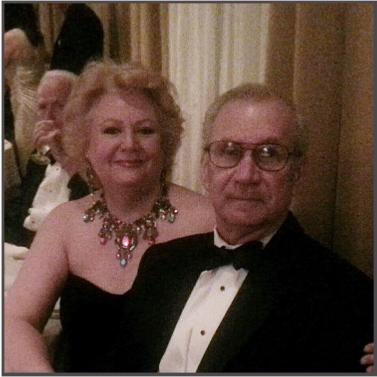 First an foremost, we are a family. It is more difficult to live as a family than a kennel, but we wouldn't have it any other way. Our dogs are on our laps and under our feet. Everywhere but in our beds (Momma has to sleep). We love each and every one of them, each in their own special way. Every fur baby is different and unique in their own way and treated according to their needs.



Donald and Stephanie Lucas are old retired folks with a Hobby home dog breeding business, on the beach, on the Gulf Coast in Mississippi USA.

Sometimes we get all dolled up and go to a charity event or a dance, but we are mostly homebodies.

Well except for NOW! Now we are joining clubs, taking classes and showing our dogs. Wow, what a difference a house full of Chihuahuas can make in your life.

We feed Fromm Gold adult dog food (petflow.com), because the first 3 ingredients are meat (dogs are basically carnivores and should be fed mostly meat products). We try to give as few chemicals and as few vaccinations as legal. Facebook page "Holistic Chihuahuas" has great information on poison and chemical free living.

We put Diatomaceous Earth in the dogs food and colloidal silver in their water dishes. We have never had to worm our dogs. They come to us clean and we maintain with Diatomaceous Earth and test stools regularly.

We also cover the yard with food grade Diatomaceous earth (in a fertilizer spreader) to kill any fleas or ants. Also nematodes to kill any flea larvae or worms and one tablespoon of Guinness Draught beer the first of the month to prevent heartworms.

We sometimes have chihuahua puppies for sale...
Call or text: 228-596-2684
lucaschihuahuas@gmail.com
Pass Christian, Mississippi USA
Facebook:
Lucas Chihuahuas and
Lucas Chihuahuas Puppies